Since the establishment in 2011, we have delivered interior and exterior walls on high-quality metal and wooden frames and built up a reputation as a solid and serious construction company in Norway.
High competence throughout the organization makes us a reliable supplier. Skilled professionals on the construction sites are crucial for a good result, and we have many very experienced carpenters on the team.
We use modern techniques and technologies and follow recognized quality requirements. We are result-oriented, open and always ready for challenges. Speed ​​and quality are our daily keywords. We greatly appreciate our team and know that only a professional and well-motivated team can ensure the best possible customer satisfaction and lasting business relationships.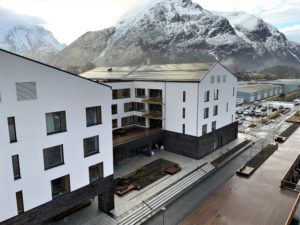 We are now looking for
Committed, dedicated and professional Carpenters, for a full-time permanent role.
We offer you:
Reputable and solid company
Competitive wages
Neat and safe working conditions
Exciting customers and projects in Norway
Good follow-up
An employer who takes good care of their employees
You have / you are:
Good experience from the carpentry profession
Positive & adaptable attitude
The ability to work independently & as part of a team
Able to read and interpret drawings
Good time management skills, highly motivated
Learning Commitment
Good people and communication skills
Good physics
English in spoken level
A friend of mine recommended I apply and I'm really happy I did. I love the fact that I get to travel so much thanks to this job, and that the working hours are so flexible. I've met lots of great people as well.

Mihkel Koll / EFC Norge employee since 2017
Apply today!